New Service - cfdocs.org - Fast access to CF docs

I just launched a new service at cfdocs.org - the site allows you to type in a ColdFusion function name or tag name directly in the url to goto the documentation, for example: cfdocs.org/cfchart will take you to the Macromedia Live documentation for cfchart. This is equivalent to the way php.net and mysql.com allow you to search documentation via the url. There are also two short cuts for getting a complete tag listing, or a complete function listing - simply use cfdocs.org/tags or cfdocs.org/functions respectively.
I have had the site setup for a few days now, just testing it out - if you notice any slowness, it is actually probably due to congestion at livedocs.macromedia.com. During business hours in the US their server is usually pretty slow. At night it is very fast.
I have found it very useful for sending doc urls to people over IM, or email since you can just send the url off the top of your head without looking it up first!
Another trick, if type in a tag or function name that is not mapped to anything your search will be redirected to google, eg: https://cfdocs.org/coldfusion.
I would love to hear your comments, and/or suggestions for the service!
Like this? Follow me ↯
Tweet
Follow @pfreitag
New Service - cfdocs.org - Fast access to CF docs was first published on March 11, 2004.
If you like reading about cfdocs, documentation, or cfml then you might also like: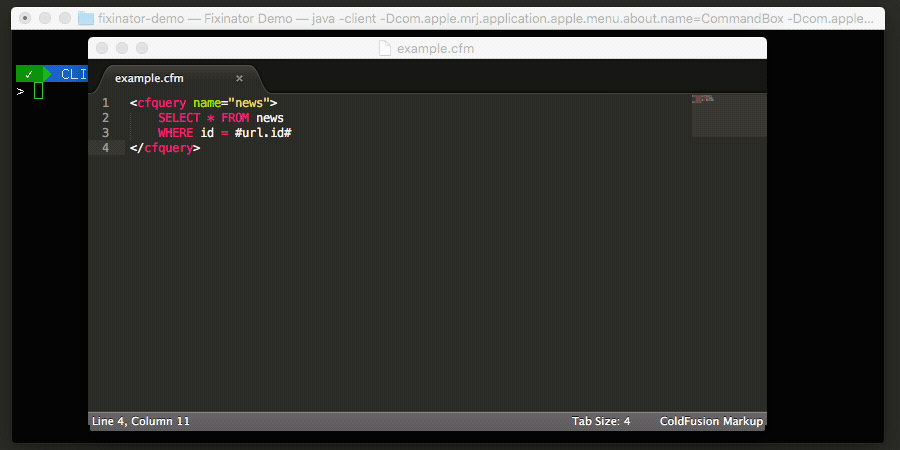 CFBreak
The weekly newsletter for the CFML Community