ColdFusion Server Security Scanner

My company Foundeo Inc. released a new free web service today called HackMyCF that allows you to scan your ColdFusion server to detect the absence of recent ColdFusion security hotfixes as well as other security problems.
The site generates an email report detailing what security issues were found, here's an example: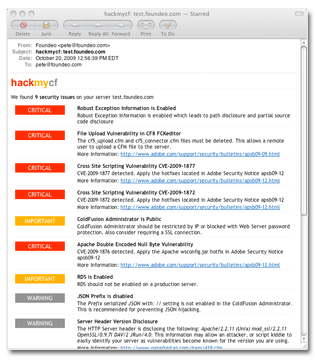 I would love to hear your feedback!
BTW, we now have a CFML Code Security Scanner called Fixinator!
Like this? Follow me ↯
Tweet
Follow @pfreitag
ColdFusion Server Security Scanner was first published on October 21, 2009.
If you like reading about coldfusion, security, hotfixes, or scanner then you might also like: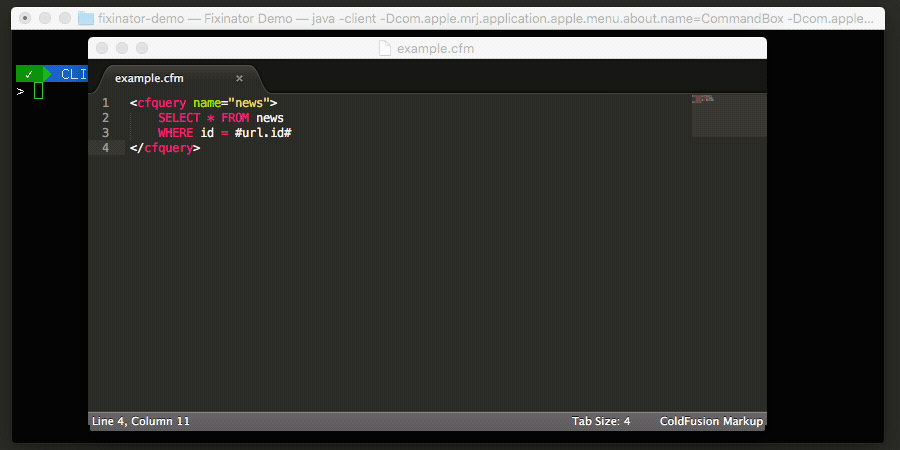 CFBreak
The weekly newsletter for the CFML Community