Speaking at NYCFUG Tonight - Writing Secure CFML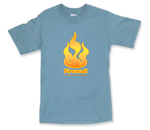 I will be speaking at the New York City ColdFusion Users Group meeting tonight at 6:30pm on Writing Secure CFML.
We will discuss several web application vulnerabilities that ColdFusion developers need to be aware of, and how to prevent them from being exploited in your Web Applications.
I have a few Foundeo ColdFusion Firewall t-shirts to give away, and we will also be raffling off a copy of it.
Foundeo will also be giving a world premiere of what we have been up to! Hope to see you there!
Like this? Follow me ↯
Tweet
Follow @pfreitag
You might also like:

Download FuseGuard WAF for ColdFusion