Fonts for Programmers

Courier New is the standard monospace fixed width font used by programmers. If your looking to try something new, I just found a list of fonts for programmers. Right now I'm trying out Bitstream Vera Sans Mono. Here's an example: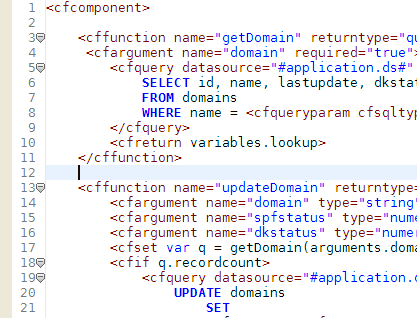 If your using Eclipse, you can change the default font by going to Window - Preferences - General - Colors and Fonts then under Basic select Text Font, and hit the Change button.
Like this? Follow me ↯
Tweet
Follow @pfreitag
Fonts for Programmers was first published on May 12, 2005.
If you like reading about fonts, programming, eclipse, tips, typography, or cfeclipse then you might also like: