Linux getting the shaft in ColdFusion 7
Published on April 14, 2005
By Pete Freitag

I was just looking at the Linux system requirements for ColdFusion MX 7. For supported linux operating systems, it lists:
Red Hat Enterprise Linux AS & ES 2.1 or 3.0
SuSE Linux Enterprise Server 8.x
TurboLinux 8 Server (Japanese only)
In 6.1 the Supported Linux Operating Systems included:
Red Hat Linux 7.2, 7.3, 8.0, 9, AS & ES 2.1, AS & ES 3.0
SuSE Linux 7.2, 7.3, or 8.x
TurboLinux 8 Server (Japanese Only)
Linux for zSeries: SuSE Linux Enterprise Server 8 Service Pack 2 running in 31-bit mode
What I'm wondering is - where is SuSE Linux Enterprise Server 9? It has been out since Aug 2004. If I were going to setup a SuSE/CFMX install, I would probably want to go with SuSE 9 - the reason for that, is so I don't have to upgrade my OS, the next time MM drops support for older linux distros (like they did from 6.1 to 7.0). I don't have a problem with MM dropping old distros, I just want to see support for current version, I don't even see where you can get SuSE 8 on their site.
There are also no free linux distros supported eg Debian, or Fedora might be good choices.
I do understand that Macromedia will not support an OS just because a few vocal people think its a good idea. They like to have some numbers, so I started a poll on my site (lower left). And you can also post a comment with the distro you would like to see supported.
I also asked Tim Buntel about doing a survey for linux like they did for Mac OSX, and he said - he would post something on his blog about it, if it is something they think they need community input for.
Update - As of ColdFusion MX 7.0.1 updater 1 SuSE 9 is now supported, Red Hat Linux AS 3.0, 4.0 are supported, and support for Redhat 2.1 was removed.
Linux getting the shaft in ColdFusion 7 was first published on April 14, 2005.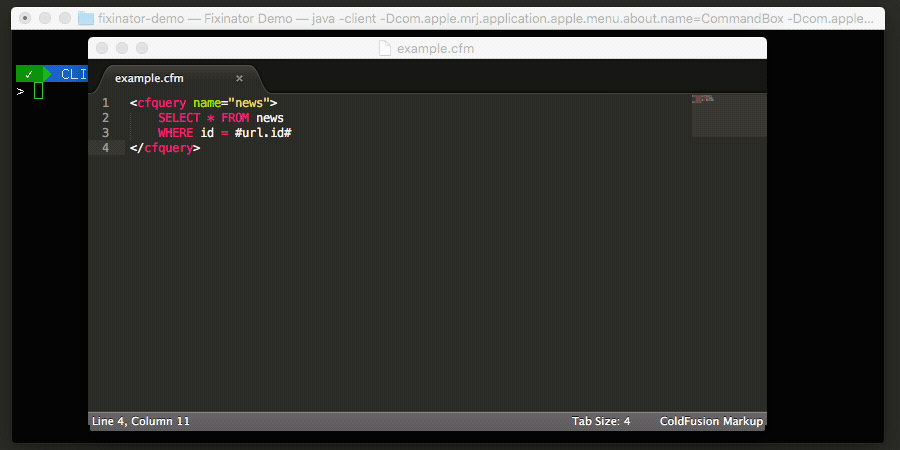 CFBreak
The weekly newsletter for the CFML Community